TRANSFORM YOUR HOME WITH STUNNING NEW KITCHENS
As a leading kitchen company, KitchenKraft has a team of skilled designers and project managers who can oversee your kitchen renovation from start to finish. They offer a wide range of kitchen ideas and designs to suit every style and budget, and they use only the highest-quality materials and products in their work.
When you work with KitchenKraft, you can be sure that your new kitchen will be both beautiful and functional. They take into account practical concerns such as kitchen space and ease of cleaning, ensuring that your dream kitchen is designed to meet your unique needs and preferences. KitchenKraft can help with the design and all the planning required for your new kitchen. We have listed a few simple guidelines to create the perfect layout.
INCREASE THE NUMBER OF DRAWERS
Kitchen items and products are often easier to store in a drawer than on a shelf inside a cupboard. A drawer reduces the amount of bending and stretching to access an item and generally allows more surface area to accommodate more items. Unlike a cupboard, increasing the use of drawers means that you do not have to move items at the front to gain access to the back. Everything is within easy reach!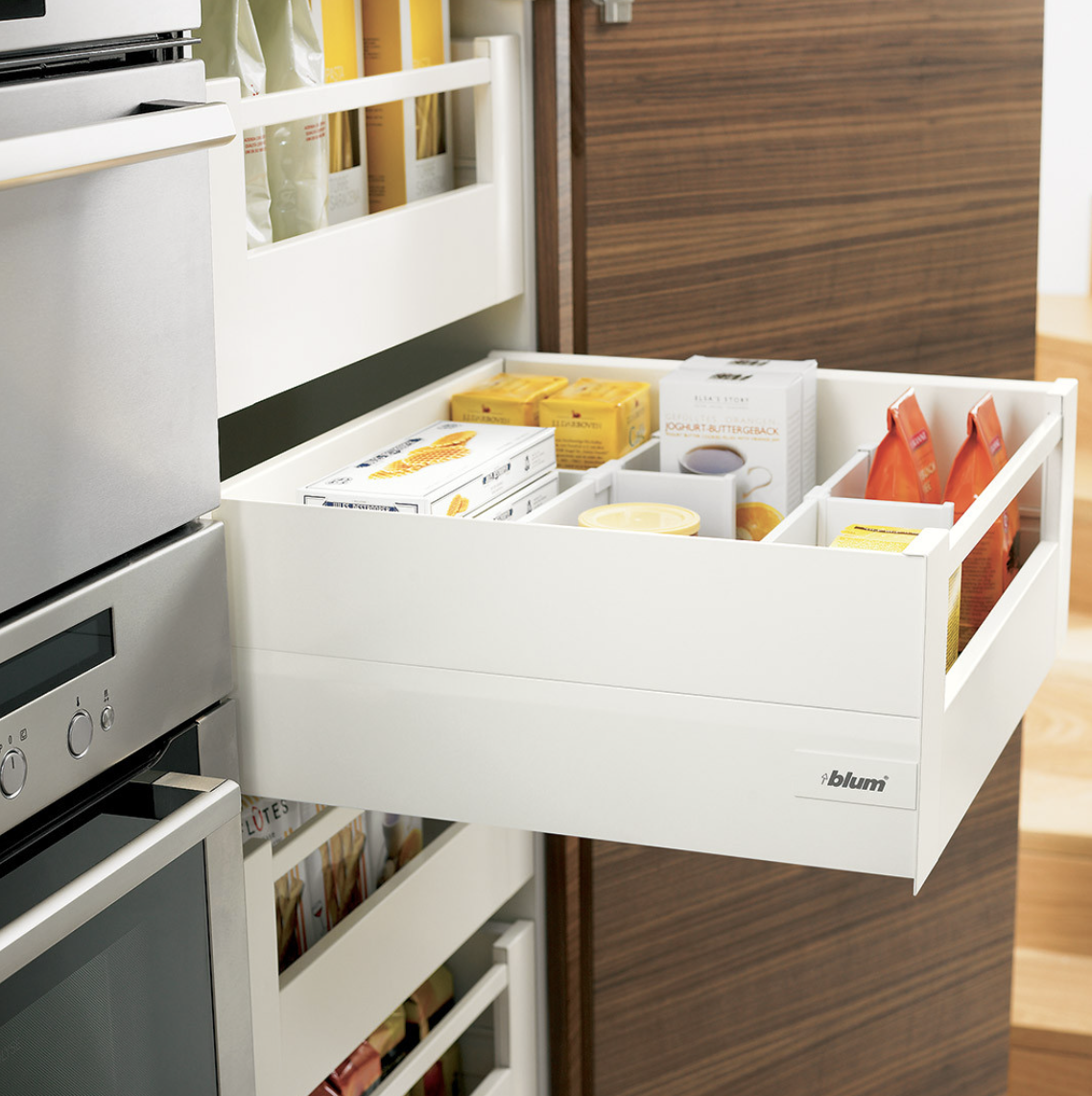 STORAGE SPACE
You can increase the storage area of a kitchen with the same space as the existing kitchen. It's all about smart design and good use of drawers and accessories. Listed below are a few examples of extra storage ideas:
Deeper BLUM drawer runners to provide more storage area.
Kitchen up to the ceiling – An extra storage level for the whole kitchen.
Internal BLUM Drawers inside pantry for more usable area and accessibility.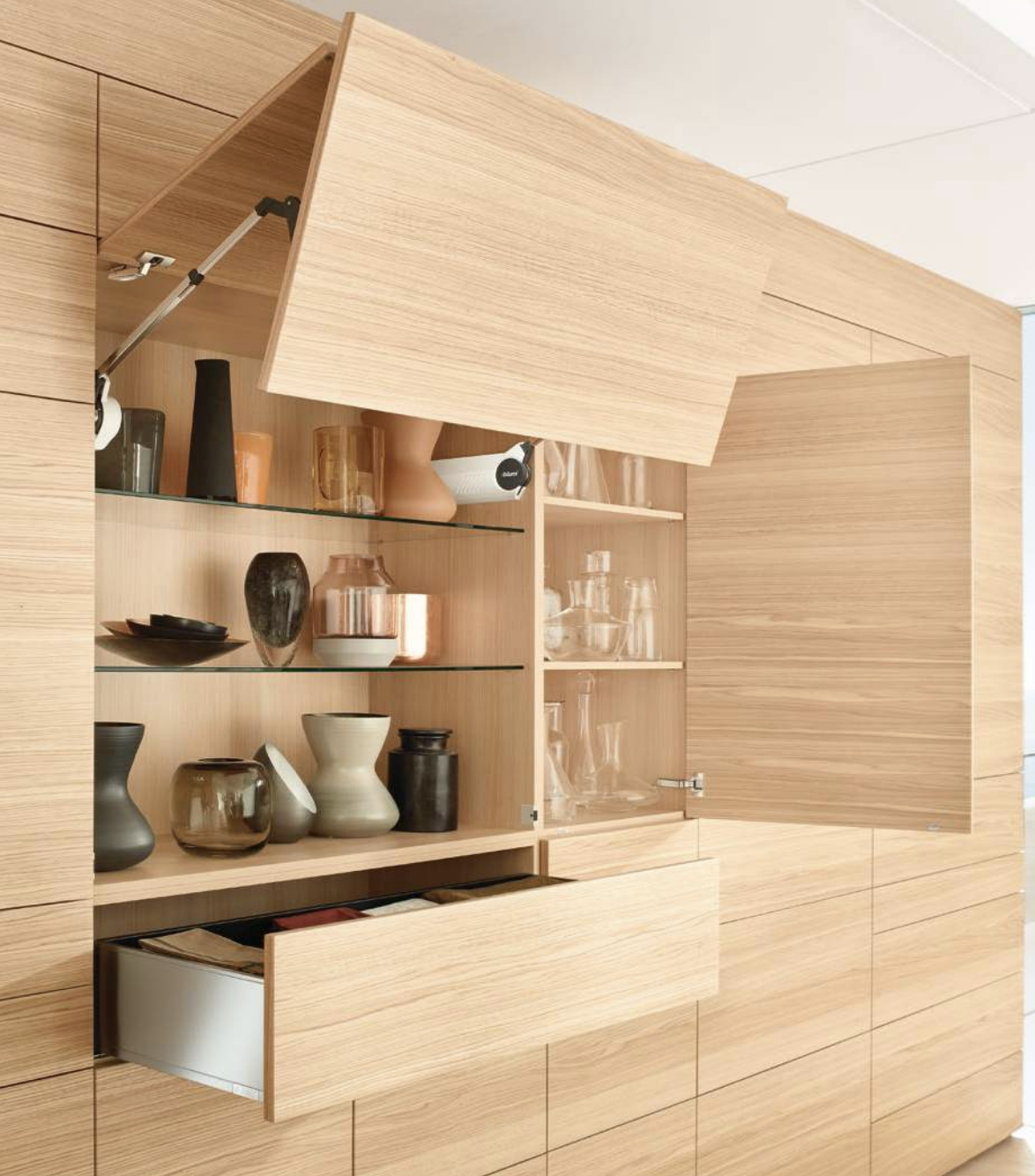 IMPROVE ACCESS TO CORNERS
Kitchen corners are generally hard to access and are not used efficiently. In our showroom, we have examples of many ways to improve storage and access of corners. Listed below are a few examples:
Scooping the shelves for better access and adding additional shelves.
BLUM Corner drawers
Pullout units to access blind corners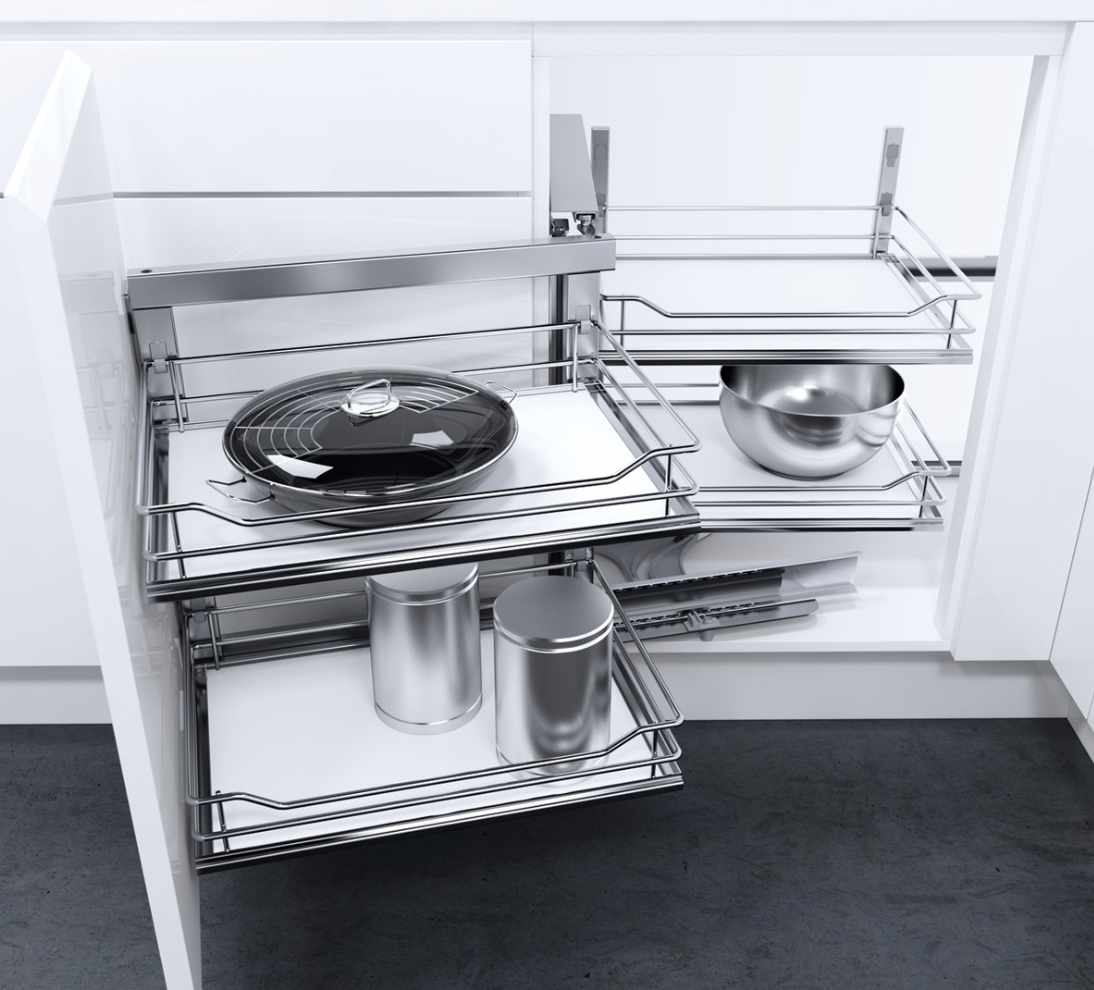 SMART INTERNAL DRAWER USE
Intelligent internal inserts allow organisation and accessibility with ease. Listed are items available:
BLUM cutlery inserts
BLUM utensil inserts
BLUM internal drawer divisions
Smart waste management systems
Custom made Double Cutlery Drawers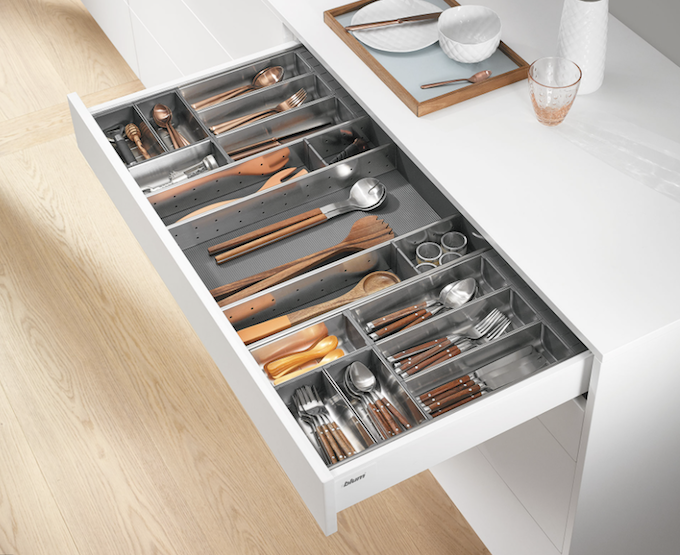 Ready for your Kitchen Renovations Sydney?
Whether you're looking for a complete kitchen renovation or just a few updates, KitchenKraft can help. Our team of experts will work closely with you to understand your vision and bring it to life, delivering a quality kitchen design that you'll love for years to come.
ENQUIRE NOW